Interior Lighting For The Woodhouse
In this article, you will learn about Interior Lighting For The Woodhouse.
A good lighting reflects your space and in a way your personality. Creating a warm mood and cool atmosphere is where the role of lighting rely on.
Have you ever thought about lighting your timber ceiling?
Follow the simple rules for timber home and set up a mood.
Peculiarities 
The holes in the timber are to install the downlights for your area.
The beauty of timber should not be lost while hanging a downlight.
The stunning effect of your home is maintained if you use proper warm lighting that creates a dramatic effect on your home.
Key Role To Success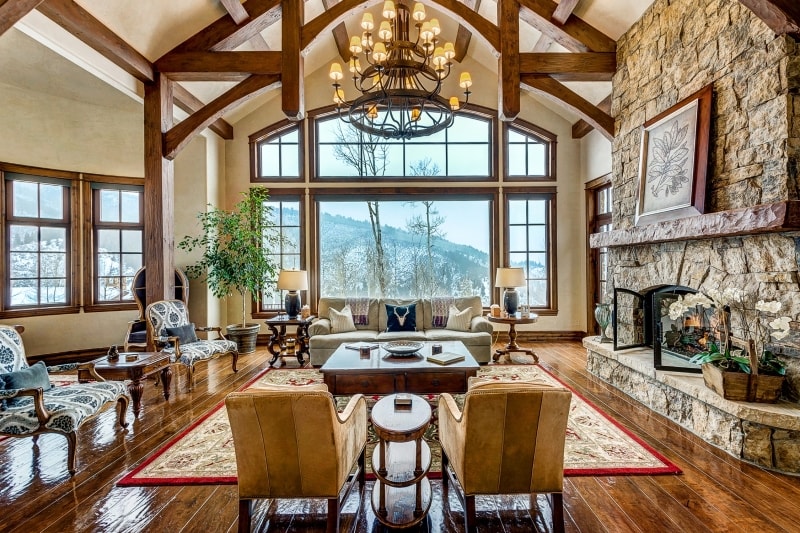 The pivotal element in lighting is, of course, the planning. Talking with a lighting professional and making the right choice for timber ceiling lights up your home instead.
Designing and picking up the light comes next to planning. Not all light fixes the timber ceiling.
A professional can work with you in choosing the proper fixture for your timber and he or she can suggest you the pattern which gives an ambient elegant feel.
Executing the plan is where the success of the project is.
The hard work starting from the planning stage to the execution stage illuminate a timber frame home.
Having exposed to beams and posts, timber-framed houses need ambient lighting that illuminates all areas.
But the challenging task is that when the house is the double floor, the attachment of lighting to hidden cavities is not made possible.
The space used for food preparation, storage or the dining area needs a specific lighting as the kitchen is a point of attraction to the guests.
The down lights which require depth above the ceiling is most common today but is not recommended for the kitchen as it leaves off the shadow.
The proper adjustments of light from various angles in a timber ceiling give much comfort.
And a great option available for timber houses is that track lights are fixed as they can add extra light and is directed as per the requirement.
The mix and match lighting often are eye-catching and you can use it in different styles that suit up to your demand.
A chandelier can add a wonderful look to your home and enlightens your area.
Offering a wide class extraordinary lighting products with affordable prices, BRBD&SONS, the skilled professional team ensures to meet the needs of each individual.
Come and talk to BRBD &SONS designer showroom for the wide range of lighting products and we will help you in finding the right one.
The quality, style, and affordability are what we mainly focus on.
For more details about lighting , kindly visit us at  Lighting Consultant in Delhi. We will be happy to help you.