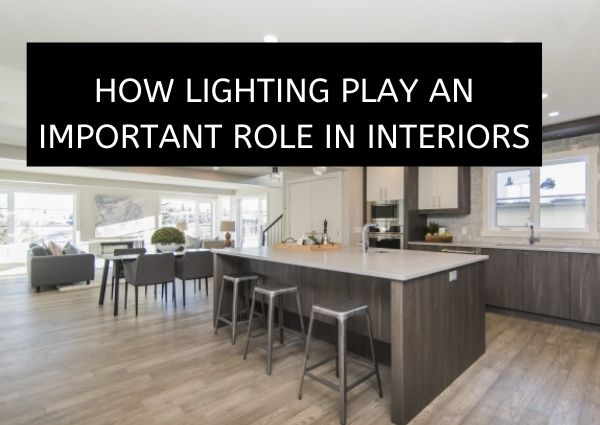 HOW LIGHTING PLAY AN IMPORTANT ROLE IN INTERIORS
In today's modern world, lightings are playing a significant role in enhancing the look of one's home or office and offers one of the most comfortable space to the owner and the family.
From numerous of Interior Lightning Ideas it is very important to choose the Best Option which have the ability to offer the Most Affordable Prices with The Best Quality, and when it comes to offer The Best and The Most Affordable Interior Lightings, we offer the Best.
Interior Lightings are the most important aspect that can offer the most beautiful and authentic look to any space and can make it more attractive and engaging.
They also provide the ability to largely affect the mood of the room and make it a happy place to live.
While designing a space, top designers choose Interior Designing as their major work to do and they take lightings of a space as their main priority.
Interior Lightings also provides the ability to make the room feel larger and brighter than ever before.
This adds a different authentication to the room and adds more beauty in order to make it more engaging. Interior Lightings, if chosen perfectly for your space, can achieve a transformation of converting a simple space into a seamless combination of Style and Functionality.
TYPES OF INTERIOR LIGHTINGS
Generally there are Three Types of Interior Lightings and all of them have the ability to transform the look of your home or office into a very elegant and alluring space. These Three Types of Interior Lightings are as follows:-
GENERAL LIGHTINGS
This is also known as Ambient Lightings or The First Layer of Lightings and this concept is very trendy and used in Modern Interior Designing. General Lightings refers to the Light used for overall illumination of the space in order to make it more technical and functional.
This makes a safe space to live-in without any complications and technical problems. This type of Interior Lighting has the ability to enhance the look as well as lowers the risk of any Technical Fault in your home or office.
TASK LIGHTINGS
Now coming up to the next Type of Interior Lighting and here is the Second Layer of Interior Lightings known as Task Lightings. This Type of Interior Lighting is generally used in office or other work spaces, as a Professional Interiors.
Task Lighting allows Interior Designers to place the light sources according to their choice and also by selecting some specific spaces where the lights can be used or is needful. There are number of areas and Task Lightings provides the visibility for activities such as reading, cooking, dressing, and many other things.
ACCENT LIGHTINGS
Accent Lightings are the third Type of Interior Lightings which helps to highlight any kind of architectural elements or paintings of your Home Interior.
In this Type of Interior Lighting, Halogen Lighting is used, as they are rich in intensity and brilliance. Accent Lightings are known for highlighting some specific elements such as paintings, sculptures, an entrance, an architectural feature and many other things.
This process of adding lights to different specific elements add a very beautiful and alluring look to the home or office and tends to make it more influencing.