PHILIPS
Philips is the best brand in LED. With the help of philips LED bulb you can save upto 80% money and energy. Philips provides 15000 hours of LED chip life which is best quality range. Philips provides 1 year warranty. Its CRI (Color Rendering Index) is 80. It provides widest range of LED products in India. Its ACE saver 9 watt LED bulb.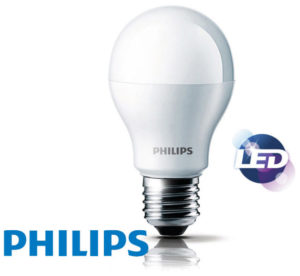 HAVELLS
Havells LED light bulb is high efficiency, glare free, opal Diffuser bulb. Havells adore 15watt has 100 lumens per watt (good output). Havells provides 25000 hours of LED chip life which means this is the best quality range. Havells had a track record of five successful gaining possession, and high growth in its Indian operations.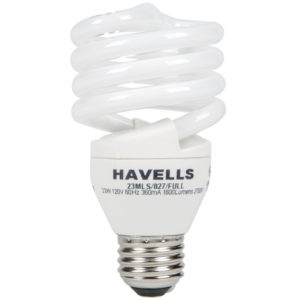 OSRAM
Example of Osram LED bulb is the Shanghai Tower, which is the second highest building in the bulb with cutting edge. Osram brand is the fascinating world of modern lighting. Osram has huge range of warm white LED bulbs. Osram Superstar Classic A 11 Watt LED Bulb.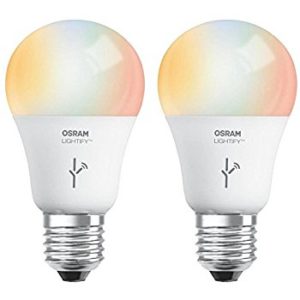 EVERYDAY
Everyday is the FORUS brand of the LED. Everyday LED is the energy saving light. Everyday is the only brand who is labeling 100 lumens/watt in each of its LED bulbs.
This brand is one of the most efficient way to to brighten up your home or office. Eveready LED Bulb 12 Watt or Eveready LED Bulb 14watt.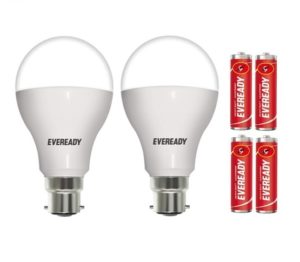 SYSKA
SYSKA LED products range from LED bulbs, LED Spotlights, LED light strips, LED Lamps and others, thus providing effective and energy-efficient lighting in any environment. Syska LED bulb 15 watt LED bulb.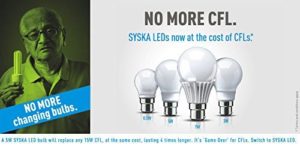 SURYA
Surya is also top reputed Indian brands for decades. Surya provides 2 year warranty and it provides 20000 life of LED chip life.