5 Necessary Outdoor Lighting Basics
It's easy to recognize good outdoor lighting when you see it. When the sun goes down, the house looks welcoming. There are no dark shadows, entrances become secure and beautiful.
You can create the same welcoming ambiance for your home with a good outdoor lighting design. Begin with a list of your goals for lighting your home's exterior.
A lot of people also like to add outdoor lighting as part of decorating.It gives you full security in which we all like to be safe too and to keep our house, our family, visitors safe too.
This means that we want the lights, power cords, controls and everything else associated with our outdoor lighting to be done with safety in mind.
5 Necessary Outdoor Lighting Basics are as follows :
Way of life
Make your time outside even more comfortable during hot weather with an outdoor ceiling fan. It is important to have a weather-resistant or weatherproof damp- or wet-rated ceiling fan for your outdoor spaces.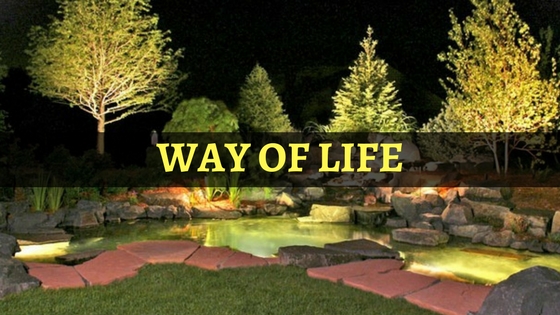 Vintage looks, discover your favorite ceiling fan style. So that you and your family spend more times outside.It makes your outdoor living space is more comfortable.Creates a warm welcome when family and guests enter your house.
Energy Efficiency
Be careful to keep lighting materials that generate heat, like many light bulbs, away from other materials that can ignite and burn easily.Nowadays, LED and solar-powered lighting have become increasingly popular.
They are too much affordable and convenient to use.It saves energy which is too much efficient. LED lights offer a wide variety of beam spreads and easy control over the shape of the light pattern.  
Installation and maintenance of these light are easy. Low voltage lighting kits continue to be a solid choice for homeowners.
Security
Outdoor lighting gives you the full security. One approach is to add motion sensors to some of your outdoor lightings. So lights turn on when someone enters your property.
Turning off a light consistently indicates the home is in use and someone is available.The timer is the best option to turn Outdoor lights on and off on a schedule.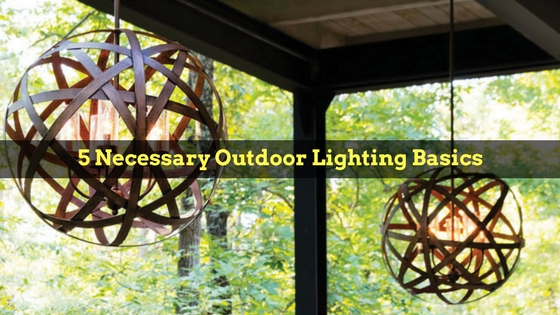 Remember, though, that using a timer set to a consistent schedule when you're away may not be the best way to secure your home. Our lighting experts are trained in the latest Smart Lighting products and are happy to show you what's available.It also helps to reduce crimes.
Use Decorative lights for outdoor use
Extend your living areas by lighting your outdoor areas.Attractive lights enable you to add more comfortable.It allows using these areas after sunset also.
The ambiance of outdoor seating can be pleasant and inviting, especially when you feature attractive outdoor lighting that adds to your outdoor decor.
Increase the Value of a house
The number of people who believe their outdoor space is an important extension of their home is growing.It increases the value of house not only while you are living in a house but also when you decide to sell.
Regardless of the purpose of your Outdoor Lighting Basics, these above points give you the great benefits. It will help you to increase safety and security by creating a warm and positive environment and enhance and beautify your home.
For outdoor light service.